In this comprehensive, 10-day course, Shaylen Maxwell, top artist and owner of Reborn, Sweet teaches you her easy to follow, paint by numbers approach to painting doll sculpts, and everything you need to know to turn this craft into a profitable business of your own.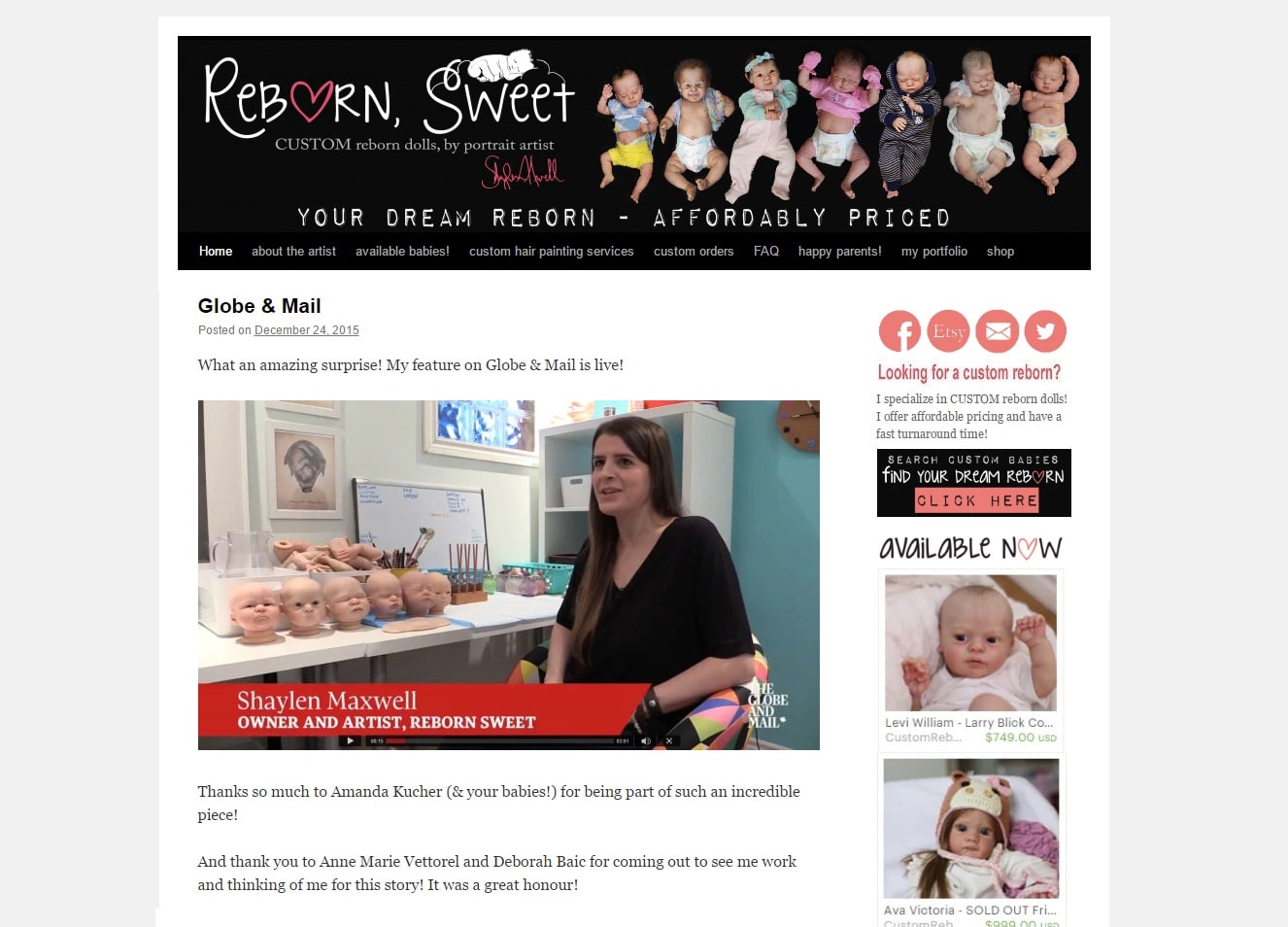 This course includes tips for starting out, materials, never before offered painting techniques (including finishing touches, how to paint hair, how to combi, and micro root), weighting and assembly, how to photograph and price your doll to maximize your sales, business best practices, and everything you need to know to start, run, and expand your reborn doll business. You get lifetime access to all video content, accessible on your phone, tablet, or pc, at your own pace, as often as needed!
From Start to Sold in 3 Mins a reborn teaser!
This complete reborn system will save you hundreds of dollars on unnecessary materials, and help new and experienced reborners alike take their doll artistry to new levels, and help you to build a highly profitable reborn empire!